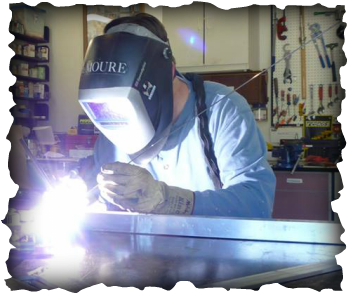 In 2008 when the economy crashed I found myself with a lot of my high end frame order reduced dramatically. I had all my eggs in one bicycle basket. After a few months of panic I found plenty of non bike related welding work to make up the difference. Since then that area has continued to grow (Thank Goodness). Now that my business has rebounded I may end up hiring a part or full time helper to help me stay up with all the work and help me focus on Getting all my products out faster and improving quality.

---
---
Below are a few pictures of the non Bicycle welding I do and the links to those company's

The links below are companies I currently do piece work for or were previously employed by.

---
---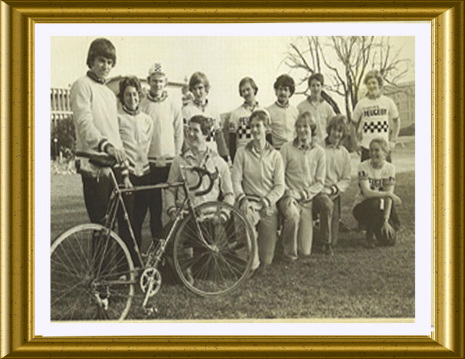 I grew up in Davis California. Graduated from Davis High school (class of "77) where I got the bug for Cycling and for metal Fabrication. I was fortunate enough to grow up around and be friends with a few of the Pioneers of Bicycle frame building in Northern California. Such as John Padgett of Saturn cycles. Ron Miller of Tour of Nevada City Bike Shop. These two encouraged me to begin building Bicycle Frames. As a teenager my Dad with B&L bike shop owners (Helen & Lee Pool) in Davis started The Davis Bike Club. I was one of 6 founding members. I went on to start or be a founding member of 5 other bicycle clubs. Including The Baddlands Bicycle club in Spokane Washington and Umpqua Velo in Roseburg Oregon and Sierra Express in Nevada City California. I started my first retail bike shop in Downieville California, then moved it to Cheney Washington (The Spokane area). After 10yrs there I then moved my Bike Shop to Roseburg Oregon. My Bicycle frame building began to really take off when I had my shop in Cheney and continued to grow when I moved the family and Shop to Roseburg in Southern Oregon. I still ride and race bicycles. Only now I ride in the old fat guy masters categories. (That's me in the front center, on my knee on the University of California at Davis, campus.) For more cool photos of day's gone by visit my Facebook page.... Click "like" on the page. -- Cycles LaMoure and Fabrication--

---